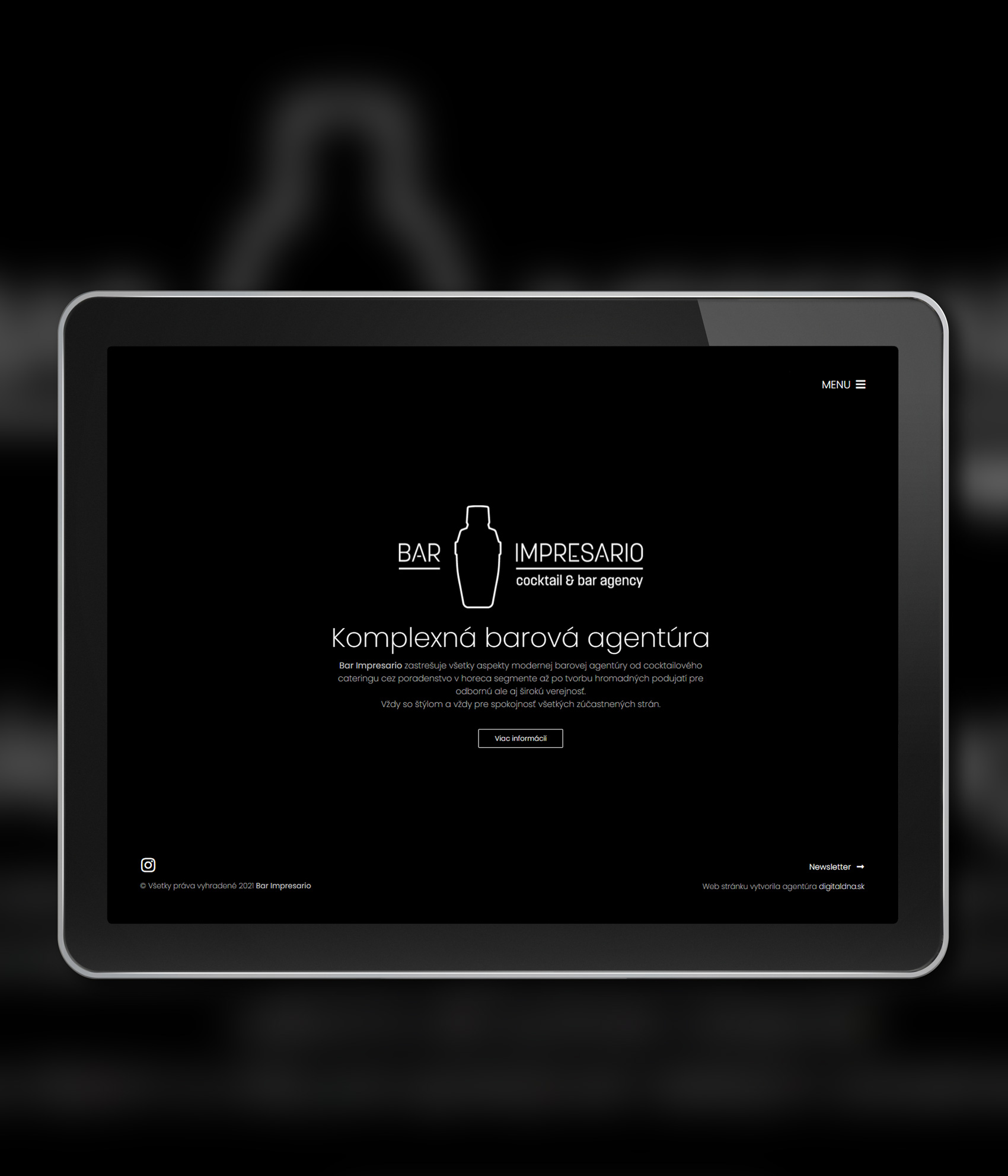 Róbert Šajtlava is the founder of the largest bar agency in Slovakia called Bar Impresario. Our cooperation has lasted for several years, so he was not afraid to entrust us with the creation of a modern presence website, which would reflect his portfolio of services.

Together with the website, we are constantly working together on a marketing strategy, especially during the crisis.
Website and marketing strategy.